Fellow Shababas,  let's be honest. IF you really want to know more about the book, there's really only one way to do so.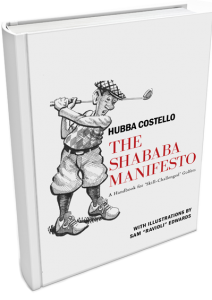 Don't rely on the snippets and excerpts contained on this web site, read The Manifesto for yourself. It won't take you very long. It will speak to you in ways that other golf books do not. And you will laugh your way en route to a better, and much more enjoyable game of golf.
And isn't that what it's all about?
BE THE BABA!